Airx1 air makers
Vic. Villette 2
I-31040 Trevignano TV Italy

we do not imitate, we innovate!
About us
AIRX1 Air Makers is a manifacturer firm established in 1983 to industrialize our
first product: a vacuum machine for hairdressers salons to such the water from
the hair after the washing.
After this first successfull product we developed many other patented ideas for
haidressers and beauticians salons.
Dryers and blower for dogs, cats and horses grooming . Hand dryers
machines.Thermformer dryers for sky-boots for other firm.
Leather-suits and wet-suits dryers .....and many other innovative products also
appreciated by great firms.
WE WANT, FOR OUR CUSTOMERS, MAXIMUM PERFORMANCE TOOLS AND
INNOVATIVE APPLIANCES TO BE THE BEST IN THE MARKET.
All this because our philosophy is to improve the way to work of our customers
introducing innovative ideas and really usefull work-tools
We always look for new ideas and to improve our products by appling the new technologies and the best solutions offered by the market.
All the appliances and relative moulds are of our property and we also provide to produce and commercialize them following step-by-step all the
phases from the development of the idea to its production and sale..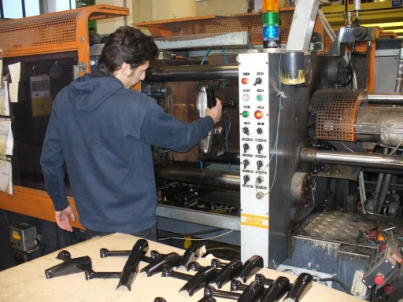 E WISH ELECTRICALLY SAFE PRODUCTS, PROFESSIONAL, EFFICIENT, AFFORDABLE, WITH "ECO FRIENDLY" TECHNOLOGY.
COMFORTABLE, RAPID, EASY TO USE.
Our products has been created from the need to dry the bedridden patient after the washing.
Our know how permits us to solve the developing and realizing problems in accordance with
the safety laws.
Our appliances combine the new technologies and the safety devices. They are controlled by a
micro chip with a due software.
Completely made in plastic material.
OUR PRODUTS ARE ECO-FRIENDLY. We adopted new technologyes to optimize the electrical
consumpions and reduce the Co2 emissions on the air.
All this becomes possible thanks to the ultimate technology with micro chip which aim to
menage both the motor speed and the temperature.
The technology and the know how we hve gained allows us to successfully solve the developing
problems in accordance with the safety standards.
The Hair Tech appliances are combination of technology in compliance with the standars.
All the appliances have digital technology, mamaged by a microprocessor with a dedicated
software.
For this reason the dryers are in class 2 and with an electronic system to better control the quality of the sinusolidale current wave, to optimize the
performance and the consumption.
We also have adopted new high efficiency motors at high pressure (pressure with a yield of 50% more compared to conventional motors).
The soft-start-system at the ignition allows to avoid the peak of consumption, avoiding further WASTE of energy and reducing the CO2 emissions on
the air.